Smallfoot Advance Movie Screening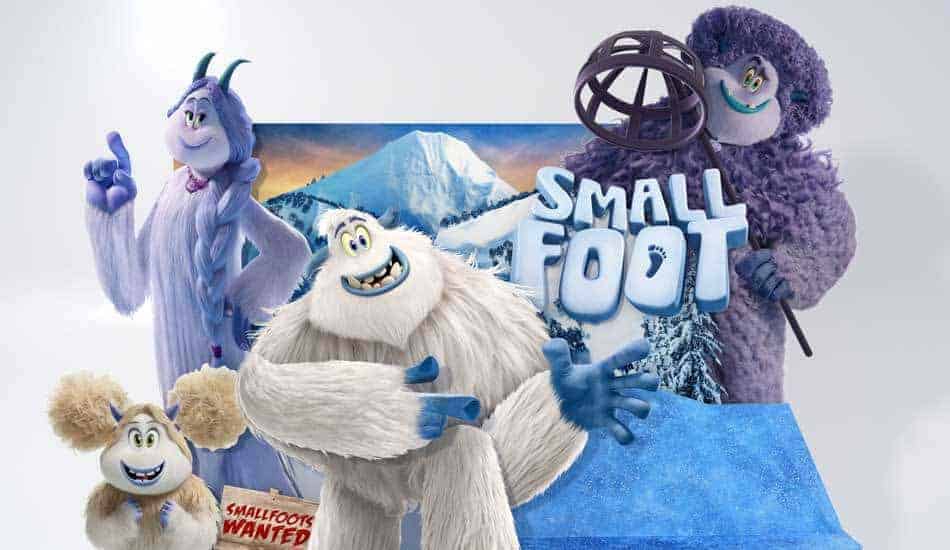 Movie Screening Summary
An animated adventure for all ages, with original music and an all-star cast, Smallfoot turns a myth upside down when a bright young yeti finds something he thought didn't exist—a human.
News of this "smallfoot" throws the simple yeti community into an uproar over what else might be out there in the big world beyond their snowy village, in an all new story about friendship, courage and the joy of discovery.
Smallfoot stars Channing Tatum (The LEGO® Batman Movie, the Jump Street films) as the yeti, Migo, and James Corden (Trolls, The Emoji Movie) as the Smallfoot, Percy. Also starring are Zendaya (Spider-Man: Homecoming), Common (Selma), LeBron James (upcoming Space Jam 2), Danny DeVito (The Lorax, Oscar nominee for Erin Brockovich), Gina Rodriguez (Jane the Virgin), Yara Shahidi (TV's Black-ish), Ely Henry (TV's Justice League Action), and Jimmy Tatro (22 Jump Street).
Smallfoot is directed by Karey Kirkpatrick, Annie Award-winning director of Over the Hedge and Annie nominee for the screenplays for Chicken Run and James and the Giant Peach. The screenplay is by Kirkpatrick and Clare Sera, screen story by John Requa & Glenn Ficarra and Kirkpatrick, based on the book Yeti Tracks, by Sergio Pablos.
The film is produced by Bonne Radford (Curious George), Glenn Ficarra (Storks, This is Us,) and John Requa (Storks, This is Us). Serving as executive producers are Nicholas Stoller, Phil Lord, Christopher Miller, Jared Stern, Karey Kirkpatrick, Sergio Pablos, Courtenay Valenti, and Allison Abbate. The creative team includes editor Peter Ettinger, and composer Heitor Pereira. Animation is by Sony Pictures Imageworks.
Smallfoot is set to debut in theaters September 28, 2018.
From Warner Bros. Pictures and Warner Animation Group, a Zaftig Films production, Smallfoot will be distributed worldwide by Warner Bros. Pictures, a Warner Bros. Entertainment Company.
https://www.warnerbros.com/smallfoot
See more advance movie screenings from tmc
Advance Movie Screening For SMALLFOOT
Find your chance to receive special advance movie screening passes below.
Advance Movie Screening Information
To redeem a pass, simply click the Get Passes button. You will taken to our movie screening partner site (where you can sign up for a free account). Once you've done so, you'll be able to print out your pass and bring it with you to your screening or event.
Admittance into a screening or event is not guaranteed with your pass. Events and advance screenings are filled on a " first come, first served " basis. To ensure that you stand a good chance of being admitted, we recommend that you show up 30 minutes to one hour early.
The number of admissions that are permissible for each pass are printed clearly on the ticket that you print out. You are allowed to bring as many guests as is indicated on your pass. For example, if your pass is for " Admit Two, " you can bring yourself and one guest. If you have an " Admit One " pass, you can bring only yourself.
If you have any other questions or comments, please contact us.