Project Blue Book Advance Episode Screening + Q&A with Local UFO Enthusiasts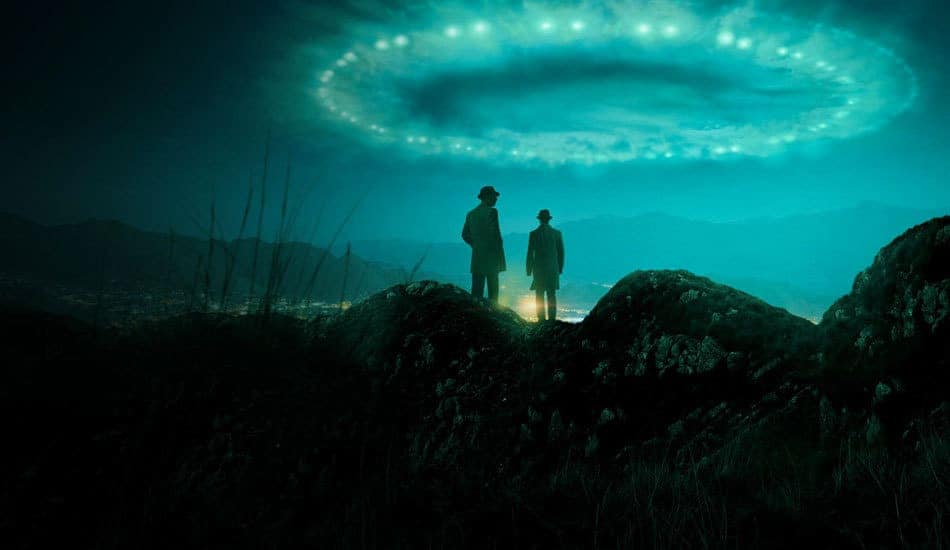 Advance Episode Screening Summary
HISTORY's upcoming new drama series 'Project Blue Book' is based on the true, top-secret investigations into Unidentified Flying Objects (UFOs) and related phenomena conducted by the United States Air Force from 1952 to 1969.
Dr. J. Allen Hynek (Aidan Gillen), a brilliant yet under appreciated college professor, is recruited by the U.S. Air Force to spearhead a clandestine operation called Project Blue Book. Along with his partner, the debonair Air Force Captain Michael Quinn (Michael Malarkey), he is summoned to investigate UFO sightings around the country and use science to discover what really happened. However, when some encounters cannot be explained away and cases remain open, Hynek begins to suspect that he has been duped by the government into a larger conspiracy to cover up the truth. Set against the backdrop of the Cold War and rising Atomic Era, each episode will draw from the actual Project Blue Book case files, blending UFO theories with authentic historical events from one of the most mysterious eras in United States history.
https://www.history.com/shows/project-blue-book
See more advance movie screenings from tmc
Advance Episode Screening For 
PROJECT BLUE BOOK
Find your chance to receive special advance movie screening passes below.
Phoenix, Arizona
Advance Movie Screening Details
Movie Screening Date: Thursday November 15
Location: Harkins Tempe Marketplace
Movie Screening Time: 7:00pm
Get Passes
Las Vegas, Nevada
Advance Movie Screening Details
Movie Screening Date: Thursday November 15
Location: Brendan Theatres at the Palms
Movie Screening Time: 7:00pm
Get Passes
Advance Movie Screening Information
To redeem a pass, simply click the Get Passes button. You will taken to our movie screening partner site (where you can sign up for a free account). Once you've done so, you'll be able to print out your pass and bring it with you to your screening or event.
Admittance into a screening or event is not guaranteed with your pass. Events and advance screenings are filled on a " first come, first served " basis. To ensure that you stand a good chance of being admitted, we recommend that you show up 30 minutes to one hour early.
The number of admissions that are permissible for each pass are printed clearly on the ticket that you print out. You are allowed to bring as many guests as is indicated on your pass. For example, if your pass is for " Admit Two, " you can bring yourself and one guest. If you have an " Admit One " pass, you can bring only yourself.
If you have any other questions or comments, please contact us.