IT Advance Movie Screening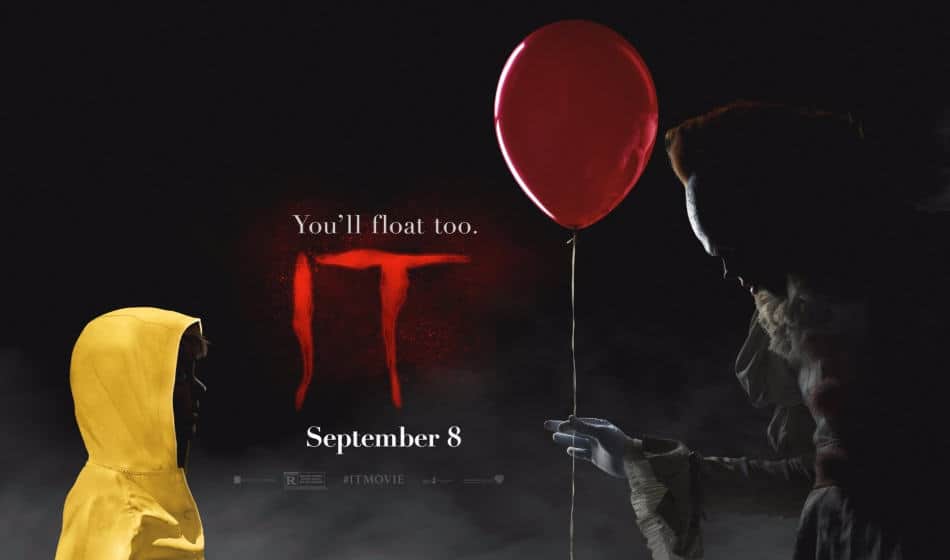 Movie Screening Summary: New Line Cinema's horror thriller "IT," directed by Andrés Muschietti ("Mama"), is based on the hugely popular Stephen King novel of the same name, which has been terrifying readers for decades.

When children begin to disappear in the town of Derry, Maine, a group of young kids are faced with their biggest fears when they square off against an evil clown named Pennywise, whose history of murder and violence dates back for centuries. 

"IT" stars Bill Skarsgård ("Allegiant," TV's "Hemlock Grove") as the story's central villain, Pennywise. An ensemble of young actors also star in the film, including Jaeden Lieberher ("Midnight Special"), Jeremy Ray Taylor ("Alvin and the Chipmunks: The Road Chip"), Sophia Lillis ("37"), Finn Wolfhard (TV's "Stranger Things"), Wyatt Oleff ("Guardians of the Galaxy"), Chosen Jacobs (upcoming "Cops and Robbers"), Jack Dylan Grazer ("Tales of Halloween") and Nicholas Hamilton ("Captain Fantastic").

Muschietti is directing "IT" from a screenplay adapted by Chase Palmer & Cary Fukunaga and Gary Dauberman. Dan Lin, Roy Lee, Seth Grahame-Smith, David Katzenberg and Barbara Muschietti are producing, with Marty P. Ewing, Doug Davison and Jon Silk serving as executive producers.

The behind-the-scenes creative team includes director of photography Chung-Hoon Chung ("Me and Earl and the Dying Girl"), production designer Claude Paré ("Rise of the Planet of the Apes"), editor Jason Ballantine ("The Great Gatsby"), and costume designer Janie Bryant (TV's "Mad Men").

A presentation of New Line Cinema, "IT" will be released worldwide beginning September 8, 2017, by Warner Bros. Pictures, a Warner Entertainment Company.
http://itthemovie.com/
https://www.facebook.com/ITMovie/
https://www.instagram.com/itmovieoffi…
https://twitter.com/ITMovieOfficial

See more advance movie screenings from tmc
Advance Movie Screening For IT
Find your chance to receive special advance movie screening passes below.
Advance Movie Screening Information
To redeem a pass, simply click the Get Passes button. You will taken to our movie screening partner site (where you can sign up for a free account). Once you've done so, you'll be able to print out your pass and bring it with you to your screening or event.
Admittance into a screening or event is not guaranteed with your pass. Events and advance screenings are filled on a " first come, first served " basis. To ensure that you stand a good chance of being admitted, we recommend that you show up 30 minutes to one hour early.
The number of admissions that are permissible for each pass are printed clearly on the ticket that you print out. You are allowed to bring as many guests as is indicated on your pass. For example, if your pass is for " Admit Two, " you can bring yourself and one guest. If you have an " Admit One " pass, you can bring only yourself.
If you have any other questions or comments, please contact us.