PHOENIX FILM FESTIVAL ANNOUNCES FILMS TO APPEAR IN 2017 FILM LINEUP!
The Phoenix Film Festival announced yesterday the films that will be showing at the 2017 Phoenix Film Festival.
The opening night film for the film festival will be the comedy/drama release of HERO starring Sam Elliott, as a Western icon with a golden voice, but his best performances are decades behind him. He spends his days reliving old glories until a surprise cancer diagnosis brings his priorities into sharp focus. Nick Offerman, Laura Prepon, and Krysten Ritter co-star in the film.

Other films making their Arizona debut at the Phoenix Film Festival for 2017 include:
THE LOST CITY OF Z– based on author David Grann's nonfiction bestseller, The Lost City of Z tells the incredible true story of British explorer Percy Fawcett, who journeys into the Amazon at the dawn of the 20th century and discovers evidence of a previously unknown, advanced civilization that may have once inhabited the region. Starring Charlie Hunnam. Robert Pattison, Sienna Miller, and Tom Holland
STEP- a documentary that documents the senior year of a girls' high-school step dance team against the background of inner-city Baltimore.  As each one tries to become the first in their families to attend college, the girls strive to make their dancing a success against the backdrop of social unrest in the troubled city.
NORMAN: THE MODERATE RISE AND TRAGIC FALL OF A NEW YORK FIXER- a small time operator who befriends a young politician at a low point in his life. Three years later, when the politician becomes an influential world leader, Norman's life dramatically changes for better and worse. Starring Richard Gere, Lior Ashkenazi, Michael Sheen, Dan Stevens, Hank Azaria, and Steve Buscemi.
PATTI CAKE$- aspiring rapper Patricia Dombrowski, a.k.a. Killa P, a.k.a. Patti Cake$ is fighting an unlikely quest for glory in her downtrodden hometown in Jersey where her life is falling apart, Patti tries to reach the big time in the hip hop scene with original and affecting music. Starring Danielle Macdonald, Bridget Everett, and Cathy Moriaty.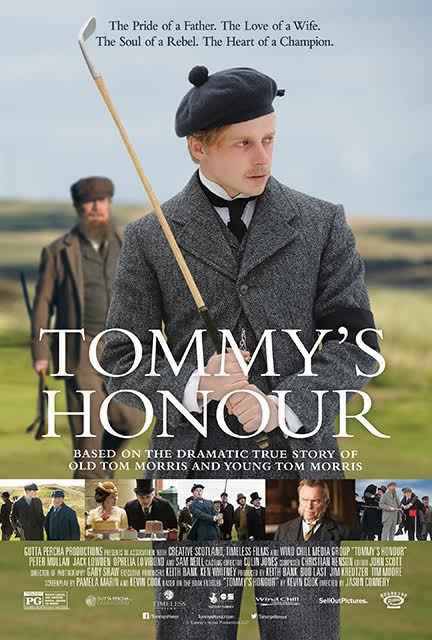 The closing night film is TOMMY'S HONOR based on the powerfully moving true story of the challenging relationship between "Old" Tom and "Young" Tommy Morris, the dynamic father-son team who ushered in the modern game of golf, starring Peter Mullan, Jack Lowden, Ophelia Lovibond, and Sam Neill.
MENASHE- within Brooklyn's ultra-orthodox Jewish community, a widower battles for custody of his son. A tender drama performed entirely in Yiddish, the film intimately explores the nature of faith and the price of parenthood.
THE PROMISE- set during the last days of the Ottoman Empire, a love triangle between Michael, a brilliant medical student, the beautiful and sophisticated Ana, and Chris – a renowned American journalist based in Paris Starring Oscar Issac, Christian Bale, and Charlotte Le Bon.
The full synopsis and trailer of each film is now available at the Phoenix Film Festival's website, www.phoenixfilmfestival.com.  "I'm extremely proud of the diverse line-up of films we've put together for this year's festival. We're showcasing such a wide variety of stories and genres. We can't wait until April when audiences can embrace them like we have."
The 17th Annual Phoenix Film Festival occurs this year from Thursday, April 6th to Friday, April 13th. Continually breaking attendance records since its inception, last year's festival saw over 25,000 attendees and there are hopes to pull in even more film enthusiasts this year.  The week-long Festival will be held once again at Harkins Scottsdale 101 Theaters located at 7000 E. Mayo Blvd. Phoenix, AZ 85054. 
For movie lovers, this is an event that is not to be missed. Tickets and passes are on sale now and available through the Phoenix Film Festival website www.phoenixfilmfestival.com.  Tickets may also be purchased in person at the Phoenix Film Festival Ticket Center next to the Harkins Scottsdale 101 Theater. Tickets range in price from $13 for a single screening to $300 for a platinum pass.   For more information call 602-955-6444 or go to www.phoenixfilmfestival.com.