The Ottoman Lieutenant Movie Review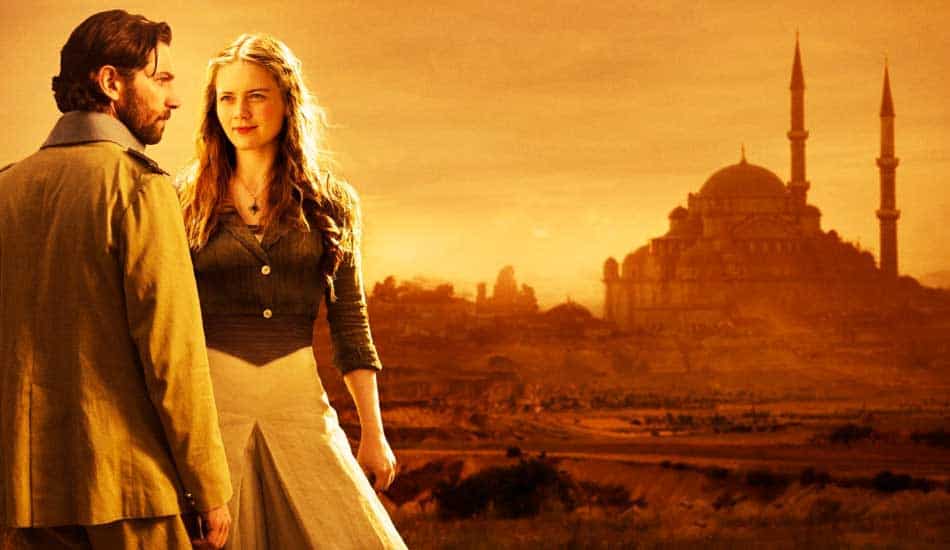 Score 62%
Score 62%
At the onset of World War I, it was a dangerous time to be in Europe. Even more dangerous was to be in Turkey, and greater still was the border between Turkey and Russia. The Ottoman rulers of knew that war was coming. The people in the wrong place at the wrong time were American medical staff at a volunteer hospital in Turkey.

Lillie Rowe (Hera Hilmar) is a young woman training to be a nurse. She comes from a very wealthy family, and since her older bother died, she is listless. She hears a plea from a young idealist doctor named Jude (Josh Hartnett) who needs funds for the far-off hospital. Lillie is strong-willed, and takes her brother's truck and fills it with medical supplies to be shipped to Istanbul.

Lillie cannot trust anyone else to deliver the supplies, so she takes it there herself. In Turkey, there are wild bandits out on the border. So she gets a Turkish military man, Lieutenant Ismail Vitaly (Michiel Huisman) to escort her to the hospital. They are attacked and lose everything, and they barely escape with their lives. They make it to the hospital in one piece.
The hospital founder is Dr. Woodruff (Ben Kingsley) who is an older disillusioned grumpy man. His advice is to leave and go home. Lillie stays to tend to the sick, and her nurse training finally pays off. But there is too much tension in the air. The Turks are fighting with the Armenians, and the Muslims do not trust the Christians. The Great War will be on their doorstep soon.

Lillie ignores the puppy-dog longing from Dr. Jude, and she instead has an inner longing for the Lieutenant. They are different religions, and they follow different customs and both come from cultures. But the love between them is too great. It is not forbidden, but is not at all encouraged. They sneak away when they can to take a sailboat out on lake. Or they ride their horses through the wild wheat fields. It is so romantic and poetic that nothing could come between them. Nothing except War, of course…
This movie wants to be an 'Epic'. It does come close, but there are some issues. The storyline is not all that believable. A young woman alone in the hinterlands of Turkey just before the Big War would have a nightmare experience. Instead, you are shown that she is having a grand old time, with love just around every corner. The American flag above a remote hospital in a hostile area would draw bombs and machine gun attacks, not the praise of the local military.

Michiel Huisman does a believable job as the Ottoman, but Hera Hilmar is a weak leading lady. Her occasional voice-over work during the move is flat and monotone. There is not much of a spark between the two of them as 'star-crossed' lovers. Josh Hartnett does a reasonable job, but looks like John Denver with round wire-rimmed glasses. Ben Kingsley classes up the movie, but he does not have enough of a part to make it soar like it should.

So if you want a real Ottoman Lieutenant, then take a trusted military officer to a home furniture store to find the right piece. Then you can put your feet up on the ottoman and watch "Lawrence of Arabia' or 'Gone with the Wind'. Any true War Epic will do…
The Ottoman Lieutenant Movie Review
62%
The Ottoman Lieutenant Summary The Ottoman Lieutenant is a love story between an idealistic American nurse and a Turkish officer in World War I.Directed by: Joseph Ruben
Written by: Jeff Stockwell
Starring: Michiel Huisman, Hera Hilmar, Josh Hartnett, Ben Kingsley
Length: 109 minutes MPAA Rating: R, for some war violence. Genre: Drama, War, Romance