Movie Screening Summary
Theodore "Theo" Decker (Ansel Elgort) was 13 years old when his mother was killed in a bombing at the Metropolitan Museum of Art. The tragedy changes the course of his life, sending him on a stirring odyssey of grief and guilt, reinvention and redemption, and even love. Through it all, he holds on to one tangible piece of hope from that terrible day…a painting of a tiny bird chained to its perch. The Goldfinch.
Find more advance movie screenings from tmc
Advance Movie Screening For THE GOLDFINCH
Find your chance to receive special advance movie screening passes below.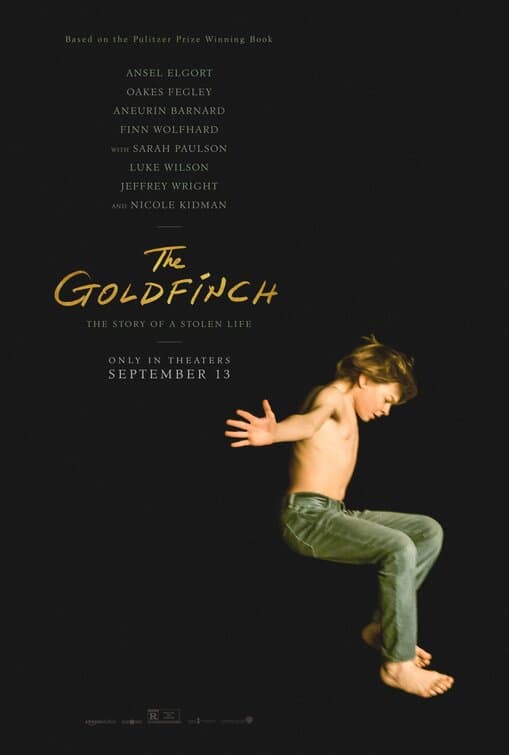 Phoenix, Arizona
Advance Movie Screening Details
Movie Screening Date: Tuesday, September 10th
Location: Camelview at Fashion Square
Movie Screening Time: 7:00pm
Advance Movie Screening Information
To redeem a pass, simply click the Get Passes button. You will taken to our movie screening partner site (where you can sign up for a free account). Once you've done so, you'll be able to print out your pass and bring it with you to your screening or event. Admittance into a screening or event is not guaranteed with your pass. Events and advance screenings are filled on a " first come, first served " basis. To ensure that you stand a good chance of being admitted, we recommend that you show up 30 minutes to one hour early. The number of admissions that are permissible for each pass are printed clearly on the ticket that you print out. You are allowed to bring as many guests as is indicated on your pass. For example, if your pass is for " Admit Two, " you can bring yourself and one guest. If you have an " Admit One " pass, you can bring only yourself.
If you have any other questions or comments, please contact us.