Yeah, the Box Office is rockin' today with a whole lot of movies. But there are some from prior years that you may (or may not) remember. These older movies came out 5, 10, 15, 20 years ago, maybe even longer back. Some were instant classics, while others were not. So let's jump into the DeLorean and travel backwards in time to revisit a few of these forgotten gems…
September 2013 (5 years ago) — Prisoners – Director Denis Villeneuve locks you up in a chilling revenge story
Before Villeneuve had the world enthralled with 'Arrival' and 'Blade Runner 2049', he came out with this movie. He centers on missing children and a desperate father's act of vengeance. The perspective of the people grieving and the people unjustly accused makes for a raw display of emotion. It is a very dark and disturbing view and good versus evil, and how sometimes evil can be done in the name of good.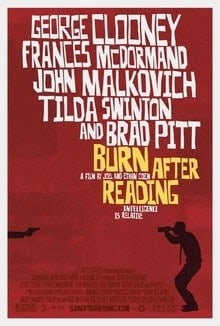 September 2008 (10 years ago) — Burn After Reading – Directors Ethan & Joel Coen take on the CIA and spill the beans
The Coen brothers can have very deep and meaningful movies, about common people in uncommon situations. However, this one is a very dark comedy of errors multiplied by everyone in the all-star cast. George Clooney, Frances McDormand, John Malkovich, Tilda Swinton, Richard Jenkins, Brad Pitt take all that talent and channel it into a crazy-quilt of idiots ready to screw up at every turn. As the CIA chief says at the end: "I guess we learned not to do it again."
September 2003 (15 years ago) — The Rundown – Dwayne Johnson starts to change from 'The Rock' to 'The Star'
Johnson changed from a wresting star (known as 'The Rock') to a movie star (who outgrew his wrestling moniker).  One of his first major roles was in this movie. It takes his bounty-hunter character to Brazil to locate and return Seann William Scott. But not before the two of them cause great mayhem and mischief, of course. Johnson would go on with bigger (and better) movie parts.
September 1998 (20 years ago) — Rush Hour – Jackie Chan and Chris Tucker are a mismatched team – and start a trend
The buddy cop film is a familiar genre. So when Chan and Tucker change it up with a Hong Kong cop paired with a black L.A. street cop, the laughs were super charged. The cultural and language barriers were funny to watch. "DO-YOU-UNDERSTAND-THE-WORDS-THAT-ARE-COMING-OUT-OF-MY-MOUTH?"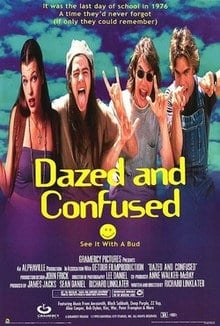 September 1993 (25 years ago) — Dazed and Confused – Director Richard Linklater brings the world Matthew McConaughey (All right, all right, All right!)
Linklater has some real gems, such as 'Boyhood', 'Before Sunrise', and 'A Scanner Darkly'. But this high school reflection on 'high' times brings some great characters. Such as McConaughey as Wooderson: "That's what I love about these high school girls, man. I get older, they stay the same age."
September 1988 (30 years ago) — Director John Carpenter has come here to chew bubble gum and kick ass, and he's all out of bubble gum
Carpenter had already entertained audiences with 'Halloween', 'Escape from New York', 'The Thing', and 'Big Trouble in Little China'. So a cult-classic Sci-Fi adventure about alien beings subverting humanity with subliminal advertizing is just another great addition to his spooky list of films. Roddy Piper is the bank robber slash hero with the lack of bubble gum. So all he can do is kick some alien ass.