Yeah, the Box Office is rockin' today with a whole lot of movies. But there are some from prior years that you may (or may not) remember. These older movies came out 5, 10, 15, 20 years ago, maybe even longer back. Some were instant classics, while others were not. So let's jump into the DeLorean and travel backwards in time to revisit a few of these forgotten gems…
NOTE: I made an error with getting the correct movie to identify from 2013 and 1993, but I fixed it all up…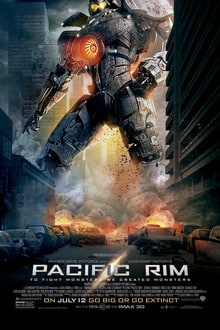 July 2013 (5 years ago) — Pacific Rim – Before Guilermo Del Toro got interested in Fishman…
Years before he got soaked in 'The Shape of Water", Del Toro tried for a Godzilla vs. Transformers, wait I mean, they were Kaiju (colossal alien sea-based monsters) pitted against Jaegers (gigantic humanoid mechanical robotic machines, but controlled by a pair of pilots with a process called Drifting). He shoulda stayed with Godzilla vs. Transformers…
July 2008 (10 years ago) — The Dark Knight – before DC attempted to 'Expand the Universe'
Christopher Nolan had the vision and talent to make Batman viable again. This was not a camp TV version, or a joke-filled version starring Val Kilmer or George Clooney. This was an honest and gritty look at the 'Bat Man' (Christian Bale), but it was made even better with the unhinged appearance of the Joker (Heath Ledger). Some men just want to watch the world burn.
July 2003 (15 years ago) — Gigli – when Ben Affleck could STINK UP a movie
Let's be honest. Ben did not ruin this movie on his own. He had plenty of help from Jennifer Lopez. This movie was a box office dud, and it still remains near the top of many critics' 'Worst Movie Ever' list. Affleck's career stayed in the gutter for many years. He should have taken one look at Jennifer and said I'm 'Gone Girl'…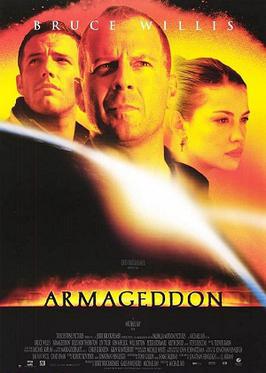 July 1998 (20 years ago) — Armageddon – when Ben Affleck could STAR in a movie
Let's be honest. Ben was not the main character, but when surrounded by so many other great actors (Bruce Willis, Billy Bob Thornton, Liv Tyler, and Steve Buscemi), it is tough to go wrong. It even had opening narration form Charlton Heston. Back before he ruined the 'Transformers', Michael Bay knew how to please audiences, and how to blow things up real good.
July 1993 (25 years ago) — The Firm – Tom Cruise takes on the Mob, legally…
Cruise takes on a John Grisham novel that makes him a fresh-out-of-school lawyer hired on by a highly-regarded law firm. But when he finds out that there some clients that he does not want to double-cross, he gets a big twist in his legal briefs. The moral of the story is: Always review your billing statements!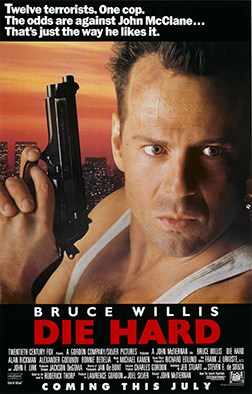 July 1988 (30 years ago) — Die Hard – Welcome to the Party, Pal!
Whoa, now we are way back in the way-way back machine to the Yippee-ki-yay Mother of All Action Movies. A young TV comedy star (Bruce Willis) shocked the socks off of everyone as John McClane. John went up alone against a gang of sly thieves led by Hans Gruber (Alan Rickman). The resulting movie is still held up as a high standard. How many movies now are referred as "Die Hard on a (insert your metaphor here)". The look and feel is pure 80's action, but it still can rock Nakatomi Plaza. When John is done, it's gonna need a paint job and a shit load of screen doors. We're gonna need some more FBI guys, I guess.