All Eyez On Me Advance Movie Screening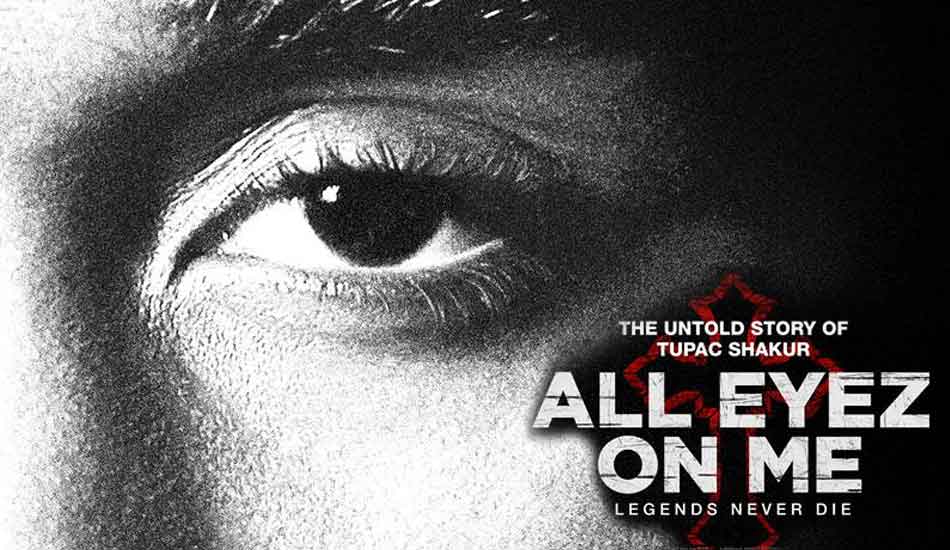 Movie Screening Summary: ALL EYEZ ON ME tells the true and untold story of prolific rapper, actor, poet and activist Tupac Shakur. The film follows Shakur from his early days in New York City to his evolution into being one of the worlds's most recognized and influential voices before his untimely death at the age of 25. Against all odds, Shakur's raw talent, powerful lyrics and revolutionary mind-set propelled him into becoming a cultural icon whose legacy continues to grow long after his passing.
Release Date: June 16, 2017
Studios: Lionsgate (Codeblack)
Genre: Drama
Director: Benny Boom
Cast: Kat Graham, Lauren Cohan, Hill Harper, Jamal Woolard, Danai Gurira and Demetrius Shipp Jr. as Tupac Shakur
Rating: Not yet rated
Runtime: TBD
See more advance movie screenings from tmc
Advance Movie Screening For ALL EYEZ ON ME
Find your chance to receive special advance movie screening passes below. 
Phoenix, Arizona
Advance Movie Screening Details
Movie Screening Date: Thursday, June 15
Location: Harkins Tempe Marketplace
Movie Screening Time: 7:00pm
Get Passes
Las Vegas, Nevada
Advance Movie Screening Details
Movie Screening Date: Thursday, June 15
Location: Regal Red Rock
Movie Screening Time: 7:00pm
Get Passes
Advance Movie Screening Information
To redeem a pass, simply click the Get Passes button. You will taken to our movie screening partner site (where you can sign up for a free account). Once you've done so, you'll be able to print out your pass and bring it with you to your screening or event.
Admittance into a screening or event is not guaranteed with your pass. Events and advance screenings are filled on a " first come, first served " basis. To ensure that you stand a good chance of being admitted, we recommend that you show up 30 minutes to one hour early.
The number of admissions that are permissible for each pass are printed clearly on the ticket that you print out. You are allowed to bring as many guests as is indicated on your pass. For example, if your pass is for " Admit Two, " you can bring yourself and one guest. If you have an " Admit One " pass, you can bring only yourself.
If you have any other questions or comments, please contact us.
What do you think?
Free movie screenings and more!
Join our community, and connect with other movie goers while enjoying free movie screenings.
Comments
No comments yet