The Meg Advance Movie Screening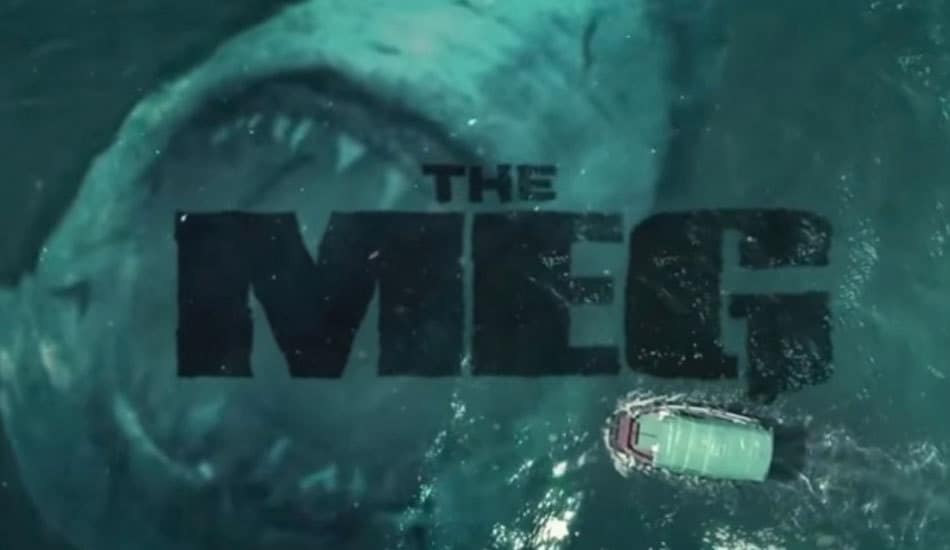 Movie Screening Summary
Jason Statham ("Spy," "Furious 7," "The Expendables" films) and award-winning Chinese actress Li Bingbing ("Transformers: Age of Extinction," "Forbidden Kingdom," "The Message") star in the science fiction action thriller "The Meg," directed by Jon Turteltaub (the "National Treasure" movies, "Last Vegas").
In the film, a deep-sea submersible—part of an international undersea observation program—has been attacked by a massive creature, previously thought to be extinct, and now lies disabled at the bottom of the deepest trench in the Pacific…with its crew trapped inside. With time running out, expert deep sea rescue diver Jonas Taylor (Jason Statham) is recruited by a visionary Chinese oceanographer (Winston Chao), against the wishes of his daughter Suyin (Li Bingbing), to save the crew—and the ocean itself—from this unstoppable threat: a pre-historic 75-foot-long shark known as the Megalodon. What no one could have imagined is that, years before, Taylor had encountered this same terrifying creature. Now, teamed with Suyin, he must confront his fears and risk his own life to save everyone trapped below…bringing him face to face once more with the greatest and largest predator of all time.
Rounding out the international main cast of "The Meg" are Rainn Wilson (TV's "The Office," "Super"), Ruby Rose ("xXx: Return of Xander Cage," TV's "Orange is the New Black"), Winston Chao ("Skiptrace," "Kabali"), Page Kennedy (TV's "Rush Hour"), Jessica McNamee ("The Vow," TV's "Sirens"), Ólafur Darri Ólafsson ("The BFG," TV's "The Missing"), Robert Taylor ("Focus," TV's "Longmire"), New Zealander Cliff Curtis ("The Dark Horse," "Risen," TV's "Fear the Walking Dead"), Sophia Shuya Cai ("Somewhere Only We Know"), and Masi Oka (TV's "Hawaii Five-0," "Heroes").
Turteltaub directed the film from a screenplay by Dean Georgaris and Jon Hoeber & Erich Hoeber, based on the New York Times best-selling novel by Steve Alten. Lorenzo di Bonaventura (the "Transformers" films), Belle Avery ("Before the Devil Knows You're Dead") and Colin Wilson ("Suicide Squad," "Avatar") produced the film, with Gerald R. Molen, Randy Greenberg, Wayne Wei Jiang, and Barrie Osborne serving as executive producers.
Turteltaub's behind-the-scenes team included Oscar-nominated director of photography Tom Stern ("Changeling," "Sully," "American Sniper," "The Hunger Games"), Oscar-winning production designer Grant Major ("The Lord of the Rings: The Return of the King," "X-Men- Apocalypse"), editor Steven Kemper ("Salt," "Mission: Impossible II," "Face/Off") and costume designer Amanda Neale ("Truth," "Pete's Dragon," "What We Do in the Shadows").
Filming on "The Meg" was accomplished on location in China and New Zealand.
TheMeg.movie
Facebook.com/MegMovie
Twitter.com/MegMovie
Instagram.com/MegMovie
#TheMeg
See more advance movie screenings from tmc
Advance Movie Screening For THE MEG
Find your chance to receive special advance movie screening passes below.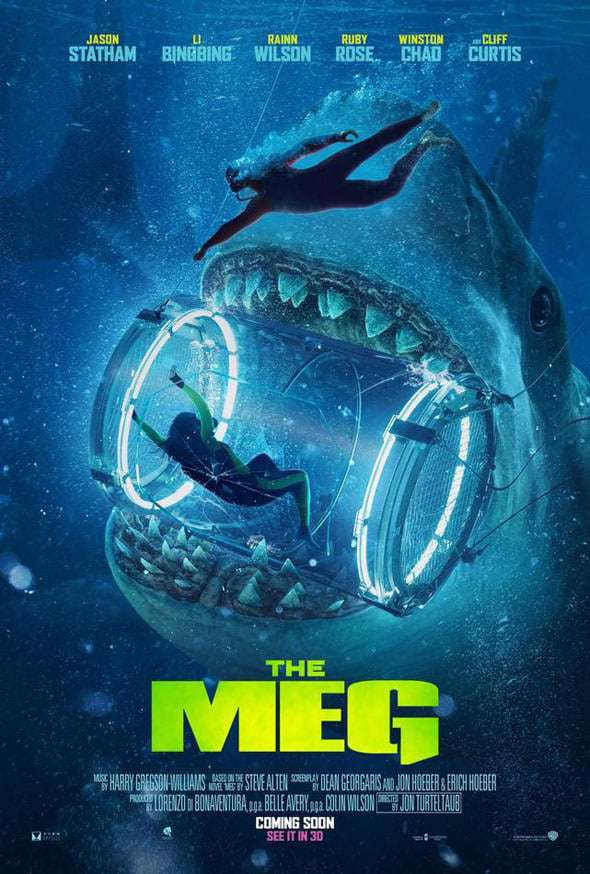 Advance Movie Screening Information
To redeem a pass, simply click the Get Passes button. You will taken to our movie screening partner site (where you can sign up for a free account). Once you've done so, you'll be able to print out your pass and bring it with you to your screening or event.
Admittance into a screening or event is not guaranteed with your pass. Events and advance screenings are filled on a " first come, first served " basis. To ensure that you stand a good chance of being admitted, we recommend that you show up 30 minutes to one hour early.
The number of admissions that are permissible for each pass are printed clearly on the ticket that you print out. You are allowed to bring as many guests as is indicated on your pass. For example, if your pass is for " Admit Two, " you can bring yourself and one guest. If you have an " Admit One " pass, you can bring only yourself.
If you have any other questions or comments, please contact us.