The 15:17 To Paris Advance Movie Screening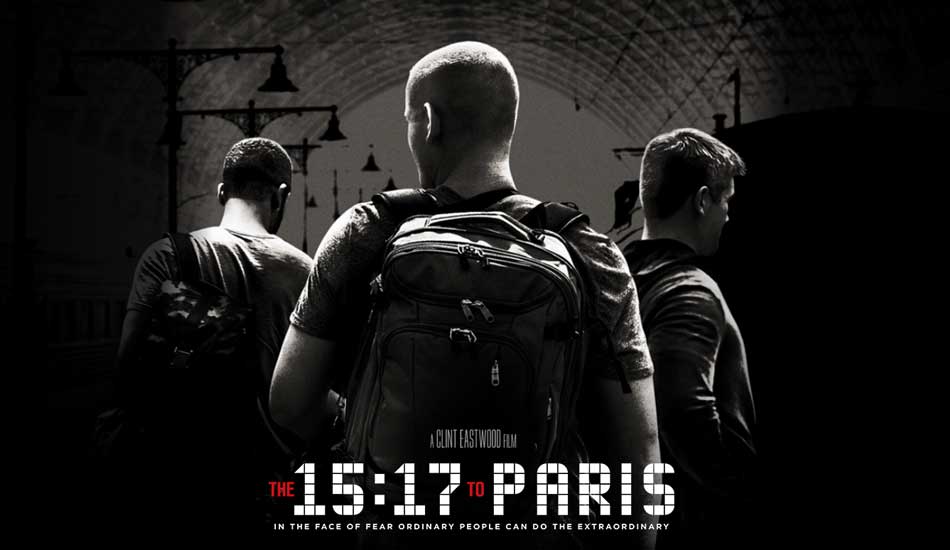 Movie Screening Summary: In the early evening of August 21, 2015, the world watched in stunned silence as the media reported a thwarted terrorist attack on Thalys train #9364 bound for Paris—an attempt prevented by three courageous young Americans traveling through Europe. "The 15:17 to Paris" follows the course of the friends' lives, from the struggles of childhood through finding their footing in life, to the series of unlikely events leading up to the attack. Throughout the harrowing ordeal, their friendship never wavers, making it their greatest weapon and allowing them to save the lives of the more than 500 passengers on board. The heroic trio is comprised of Anthony Sadler, Oregon National Guardsman Alek Skarlatos, and U.S. Air Force Airman First Class Spencer Stone, who play themselves in the film.
See more advance movie screenings from tmc
Advance Movie Screening For The 15:17 To Paris
Find your chance to receive special advance movie screening passes below.
Phoenix, Arizona
Advance Movie Screening Details
Movie Screening Date: Wednesday, February 7
Location: Harkins Scottsdale 101
Movie Screening Time: 7:00pm
Get Passes
Las Vegas, Nevada
Advance Movie Screening Details
Movie Screening Date: Wednesday, February 7
Location: Regal Red Rock
Movie Screening Time: 7:00pm
Get Passes
Advance Movie Screening Information
To redeem a pass, simply click the Get Passes button. You will taken to our movie screening partner site (where you can sign up for a free account). Once you've done so, you'll be able to print out your pass and bring it with you to your screening or event.
Admittance into a screening or event is not guaranteed with your pass. Events and advance screenings are filled on a " first come, first served " basis. To ensure that you stand a good chance of being admitted, we recommend that you show up 30 minutes to one hour early.
The number of admissions that are permissible for each pass are printed clearly on the ticket that you print out. You are allowed to bring as many guests as is indicated on your pass. For example, if your pass is for " Admit Two, " you can bring yourself and one guest. If you have an " Admit One " pass, you can bring only yourself.
If you have any other questions or comments, please contact us.
What do you think?
Free movie screenings and more!
Join our community, and connect with other movie goers while enjoying free movie screenings.
Comments
No comments yet