Activity
Free movie screenings and more!
Join our community, and connect with other movie goers while enjoying free movie screenings.
Only The Brave Movie Review
"Only The Brave" deals with the tragic death of the 19 Hot Shot firefighters in Yarnell. They died as they were fighting a huge wildfire in 2013. But the end of the story only enforces the prior build-up of these brave men. They were ordinary people put into extraordinary situations, time and time again. The purpose of the Hot Shot crew was to be the 'Seal Team 6' of wildfire control. They went into dire and deadly circumstances with little more than 50-pound packs and knowledge of the terrain. The Hot Shot crew stood between a forest fire and the local community and towns that were in peril.
Eric Marsh (Josh Brolin) is known as "Supe", as the Superintendant of the firefighting crew in Prescott. They had 20 members who were all young and ready to take on the worst that Mother Nature can give them. When a couple of openings pop up, one of them is filled by Brendan McDonough (Miles Teller). Brendan was a low spot in his life; with a recent drug habit and felony record, plus an unplanned child from a past girlfriend. He can barely make it through an initial run up a mountain, but he perseveres. Eric sees that Brendan can have the discipline to make it, while the other members of the crew scoff at him.
Eric's wife Amanda (Jennifer Connelly) is very supportive, but she wants Eric to stay around more so they can plan a family. But it all changes when the local fire chief Duane Steinbrink (Jeff Bridges) tells Eric that the US government has approved his crew with an official Hot Shot status. Eric and his second-in-command Jesse Steed (James Badge Dale) look forward to being sent around the region to fight the biggest blazes. Brendan does everything he can to make things right with his old girlfriend and get to know their little girl. Chris MacKenzie (Taylor Kitsch) at first rejects Brendan, but he soon sees the attitude and spirit in him that keeps the team going. All the other team members also accept his hard work to better his life.
The Granite Mountain Hot Shot team is born, and the group gets called on for fighting fires all over the state of Arizona. They do amazing work, and every place they go, their reputation grows. Eric leads them in a tough but fair manner. He does not expect anything more from his team than he expects from himself. He has his own demons inside, from the past, living in a bottle. Brendan and his addiction problems hit Eric very close to home. Jesse, Chris and all the other crew accept Brendan as an equal. Many of them have wives and children of their own, so family is very important to them. Almost as important as making a dent in a raging wildfire…
They go on deeper into the fire season, and they finally get to June 2013. There is a new fire in the rocky hills near Yarnell. Brendan had a recent leg injury and has limited mobility. Eric Marsh sends him up to a ridge to be a lookout. Brendan is nearly overtaken by a fire roaring up the hill. Another Hot Shot crew finds him and takes him back to the base camp. Eric and the other 18 fire fighters lose contact with Brendan and with everyone else. They decide to hike/run back to the base camp. They are unaware of a major firestorm and winds that have pushed the fire right over the ridge. They are trapped on all sides by the raging blaze. They deploy the safety shelters that they carry, to hide them from the flames. But their luck has burned out…
"Only The Brave" does a spectacular job recreating the personalities and the environment that was the Granite Mountain Hot Shot team. The scenes of the forest on fire are totally realistic. The work and sweat of each crew member is shown in detail, along with ways in which they saved homes, property and lives. The story is true-to-life and makes for a compelling viewing, even when you know the sad outcome. The only issue is that with 20 different characters, it is very hard to know any but selected few. Also, the wives and family are important, but they take second-place to the few main characters.
Josh Brolin and Miles Teller are both excellent in their roles (Eric and Brendan). James Badge Dale and Taylor Kitsch are also very good (Jesse and Chris) but they are not quite as well-defined. Jennifer Connelly is very powerful as Amanda, Eric's wife. All the other acting is great, with Jeff Bridges even getting a chance to sing and play guitar. The story of the Granite Mountain crew is examined in detail, and it shows the dedication of each member. The soundtrack (Joseph Trapanese) is very noble and moving, and suits the firm perfectly. Director Joseph Kosinski has taken a careful look at these very special people and has creating a very fitting tribute to their life and their life's work.
This movie really has almost no downside, unless you are afraid of fire. It does go a tiny bit long, and it does limit the people who are the main characters. But each and every one of that crew would give anything for their fellow Hot Shot. On June 28, 2013 – the 'Seal Team 6' of Granite Mountain Hot Shots made their last stand.
Training The Amazons. 'The Warriors of Wonder Woman' Featurette
Before she was Wonder Woman, she was Diana, princess of the Amazons, trained warrior. When a pilot crashes and tells of conflict in the outside world, she leaves home to fight a war, discovering her full powers and true destiny.
Director: Patty Jenkins
Cast:Gal Gadot (Diana Prince / Wonder Woman), Chris Pine (Steve Trevor), Connie Nielsen (Hippolyta), Robin Wright (Antiope), Danny Huston (Ludendorff), David Thewlis (Ares)
DC Comics
TM & © Warner Bros.
GUY FIERI IS ON MISSION TO FIND FOOD NETWORK'S NEXT BIG FOOD-ROAD SHOW ON ALL-NEW "GUY'S BIG PROJECT"
GUY'S BIG PROJECT
NEW Series Premieres Sunday, November 5th at 9pm ET/PT 
New York – September 29, 2017 – Guy Fieri has visited thousands of restaurants on Diners, Drive-Ins and Dives, literally putting food-road shows on the map. Now, Guy is searching for Food Network's next big culinary-travel series. After receiving and sorting through thousands of submissions from hopeful hosts with promising concepts, Guy and his team of food and television experts narrowed it down to a final group of prospects that will vie to have their idea developed into a show on Guy's Big Project. The six-episode journey begins on Sunday, November 5th at 9pm ET/PT and documents every twist and turn as the prospects move from initial pitch through development to network review, to the ultimate end goal – the premiere of a new show on Food Network.
"Over a decade ago I was given a chance that I could never have dreamed of on Food Network Star, and now I'm honored to have the opportunity to help make someone else's dream a reality," said Fieri. "As a producer, I know what it takes to get a show off the ground, and we will see if these prospects have the passion and skills needed because a great idea is just the first step."
"Guy's Big Project invites viewers behind-the-scenes to see how a series goes from a passionate idea to a reality on-air," said Courtney White, Senior Vice President Programming, Scripps Networks Interactive. "Guy's betting on not only identifying the next big idea for the network, but he's also committed to doing everything needed to help the prospects succeed."


Guy and his team of experts including Food Network's Alex Guarnaschelli and veteran television producer Mark Dissin, are taking the most promising prospects out on the road to see who has what it takes to be a success. The journey begins with the finalists picking a restaurant that best represents them and their show idea, where they film a pitch video to convey what their show would be about. Then, the pressure heats up as they whip up a meal in Guy's personal kitchen that embodies their idea. One prospect will find the feedback hard to chew and will be sent home.
As the season progresses, the prospects are put through the paces by Guy and his team, learning that there is a lot more to hosting a food-television show than a passion for food and cooking skills.  From describing each bite of food in order to convey the flavors, aromas and textures, to engaging the audience while eating and interviewing a wide variety of chefs, there is a lot to digest especially when your hopes and dreams are on the line.
On the finale on Sunday, December 10th at 9pm ET/PT, the remaining prospects each shoot a pilot employing all the skills they learned from the previous weeks. After submitting their tapes to the network, they must wait to hear the decision. Immediately following the finale, at 10pm ET/PT, viewers will find out who made the cut as they get a sneak peek of the winner's series!
The prospects include: Mark Anderson (Boise, Idaho) together with Ryan Fey (Los Angeles, California), Zane Caplansky (Toronto, Canada), Sharon Damante (Napa, California) together with Sherri Williams (Crestview, Florida), Christian Gill (Cincinnati, Ohio), Lindsay Greene (Atlanta, Georgia), Rashad Jones (Ocala, Florida), Dariany Santana(Kenilworth, New Jersey), and Vincenzo Vaccaro (Astoria, New York).
Fans can get an insider's look at the making of Guy's Big Project with behind-the-scenes photos of Guy and the prospects, as well as bonus videos and recipes inspired by the show at FoodNetwork.com/GuysBigProject. To join the conversation on social media use #GuysBigProject.
Here, Kitty Kitty!!! NEW "Black Panther" Trailer and Images
Marvel Studios' "Black Panther" opens in U.S. theaters on February 16, 2018.
Marvel Studios' "Black Panther" follows T'Challa who, after the death of his father, the King of Wakanda, returns home to the isolated, technologically advanced African nation to succeed to the throne and take his rightful place as king. But when a powerful old enemy reappears, T'Challa's mettle as king—and Black Panther—is tested when he is drawn into a formidable conflict that puts the fate of Wakanda and the entire world at risk. Faced with treachery and danger, the young king must rally his allies and release the full power of Black Panther to defeat his foes and secure the safety of his people and their way of life.
"Black Panther" stars Chadwick Boseman, Michael B. Jordan, Lupita Nyong'o, Danai Gurira, Martin Freeman, Daniel Kaluuya, Letitia Wright, Winston Duke, with Angela Bassett, with Forest Whitaker, and Andy Serkis.
The film is directed by Ryan Coogler and produced by Kevin Feige with Louis D'Esposito, Victoria Alonso, Nate Moore, Jeffrey Chernov and Stan Lee serving as executive producers.  Ryan Coogler & Joe Robert Cole wrote the screenplay.

Website and Mobile site: http://www.marvel.com
Like us on Facebook: http://www.facebook.com/marvelstudios
Follow us on Twitter:  http://www.twitter.com/marvelstudios
Instagram: http://www.instagram.com/marvelstudios
Blood Money Movie Review
A young woman is begging for her life, trying to escape the clutches of a sadistic… John Cusack?!  I know.  Doesn't sound right, does it?  Exactly!  But, as he often does, he pulls it off even though he would never have fit the role… on paper, that is.  I don't know what it is with him but he manages to always surprise his audience and never lets them down.  The movie itself, well, that's a different story, but let me tell you the story first. 
The credits roll with extremely fitting music that puts you in the mood to see a good thriller.  Popcorn in hand, drink nearby… we're ready for a good flick.  We start the process of learning who the characters in the film are and we're on our way.  We meet three people right away, Lynn (Fitzgerald), the girl everyone wants, Vic (Coltrane) the clingy type, and Jeff (Artist) the one to use when all hope is lost.  They're three friends about to enjoy themselves in the wilderness when we cut to a man we find out is Miller (Cusack) propelling himself out of a plane after he first tosses bags of cargo out the side door.  The plane then continues flying itself before crashing into the forest below. 
To our surprise (not really), our young wandering besties seem to be heading in the same direction the bags are tossed  They run into Miller and outside of Lynn thinking he's sexy, which I assure you, unlike when he was in Serendipity, Cusack is NOT sexy in the film, they find him odd.  Why do I sense this is going to get ugly?  OH!  I know… because they already show that to me in the first few moments of the movie.  You're watching the movie because you've already been intrigued by the trailer, am I right?  There is no need to jump ahead in the story when I'm already watching.  I digress. 
So, our campers continue their deep forest frolic filled with friendship and FRUSTRATION.  Frustration due to the green-eyed monster rearing its horrid head.   Our buddies are caught in a love triangle which has the only female in the group running off in a huff and, as predicted, running into the money.  You'd think that instinct would kick in and that she's run like hell away from big black bags of cash but nope; she takes it without for one moment considering who might be looking for it.
Both Jeff and Lynn (I wonder if either of the writers, Jared Butler or Lars Norberg, are ELO fans), salivate at the idea of going home with this kind of money and are spending it before it's even counted.  Vic, the wiser head, bails.  And here were get a bit weird.  As Vic treks through the woods alone, he runs into Miller again.  They begin talking and through their shared resentment or disenchantment with women, strike or sort of bond.  It's an interesting plot twist to be sure. 
Cusack's ability to deliver a line far exceeds Coltrane's who's too flat, but the filmmakers manage a few moments of cat playing with mouse and it works really well.  However, when we go back to Jeff and Lynn, things aren't going quite so smoothly.  Lynn is getting a bit ridiculous and I don't say that lightly.  She's acting crazy.  The idea of being rich has turned her into a maniac.  The dialogue written for these two is a bit far-fetched, Lynn has become a cold, witch with a capital B but when we're on Vic and Miller, the story is much more interesting.  What you find out as they get to know one another is that Miller isn't a killer, isn't a terrible, evil person but, much like the case with Lynn, he got the money and intends to do whatever it takes to keep it. 
It's said that money changes people.  That would be the perfect tagline for this film because, damn!  The two people in the power play positions here are almost savage.

*Opens at AMC Arizona Center and On Demand October 13th
The Foreigner Movie Review

What's old is new again, sort of. In the movie "The Foreigner", Jackie Chan is – um – not young, but he can still hold his own against an army of bad guys. And the bad guys are — the IRA? Yes, the defunct Irish Republican Army comes back, but only in cinema, to be the evil doers. And they are led by James B… I mean Pierce Brosnan (who has played Bond in the past). And the movie is directed by Martin Campbell, who has also directed prior Bond movies. So three cheers for the AARP crowd!
In London, a simple noodle shop owner named Quan (Jackie Chan) drops off his beloved daughter at a SOHO dress shop to find a wedding dress. Blink your eyes and will miss the IRA terrorist attack on the street, which destroys the shop. Quan's daughter is dead. He is heartbroken, but determined to find answers. He finds out about a Northern Ireland deputy minister who is part of the British government. Liam Hennessy (Pierce Brosnan) is a long standing politician in Belfast, and he once was a part of the old IRA.
Quan goes to the police and to Scotland Yard, but gets no answers. He decides to try and get the names of the bombers from Hennessy, but he just shrugs him off. "Surely, I don't have any knowledge of who did this" Hennessy tells Quan. But Quan is determined, persistent and trained by many years in Special Forces Jungle Ops. So Quan knows a thing or two about making a homemade bomb that will rattle the windows and the rattle the deputy minister. Hennessy is put on notice that Quan is not taking no for an answer. Quan does his best 'Jason Bourne' to take control of the situation.



Hennessy keeps having major difficulties with his prior IRA contacts, who hate him for giving up. He has problems with his wife (Orla Brady), and also with his mistress (Charlie Murphy) – who might be deeply involved in the terrorist action. He has a problem with his nephew, who is visiting from New York – but still many connections with the old IRA.
But mostly Hennessy has problems with Quan. Hennessy's office bathroom gets bombed, and then Quan targets his country estate barn and his car. Then Hennessy loses a few men who try and track Quan. He will not give up until he finds the people who killed his daughter…



Jackie Chan is an actor who can use his physical abilities to comedic or dramatic use. He plays an older character than he usually does, and his age does require that. Quan is smart and noble and dedicated, and he can MacGyver his way into gaining the upper hand. Pierce Brosnan also plays a character who attempts to scrape and claw his way into keeping a good thing that he has going. He does not know that his actions have triggered a relentless time bomb called Quan.
"The Foreigner" has the distinction of raising the specter of IRA terrorism in the modern day and age. It might be straight from the original novel, but that was written well before the peace accords in Northern Ireland. Perhaps not since "Patriot Games" has the IRA been cast as a boogeyman. It does not ruin the story, but it really stretches out the plausibility.
This movie will make you want to allow Jackie Chan to overstay his visa any day!
Goodbye Christopher Robin – Movie Review
The best-loved children's book of all time is Winnie-the-Pooh.  It was published in 1926 by a man ruined by war, for his son who was ruined by the book.  This film brought a story that I wasn't expecting to see.  A.A. Milne, the writer of the infamous tales of Winnie-the-Pooh, came up with the story in a lovely way but the history of it and infamy from it all but ruined what was left of his family. 
A very accomplished playwright and author, Milne found it hard to write at all after returning from a war he was so deeply against.  Milne served in both World Wars.  He joined the British Army in the WWI, served as an officer and was a captain of the British Home Guard in WW II.  He was against the wars and it affected him greatly to have been a part of them.  The film shows that the strain of Post-Traumatic Stress Disorder destroyed an otherwise outgoing and accomplished man, making him somewhat misanthropic and reclusive.  When he heard or saw any loud sound or flash of light, his mind and body would prepare for battle.  Milne was against and afraid of war.  He was a pacifist but joined to fight evil Hitler.  He once explained that "In fighting Hitler, we are truly fighting the Devil, the Anti-Christ.  Hitler was a crusader against God."   
The movie shows a man truly unhappy.  What he thought would happen to him because of his writing, did not.  What he desired to be known for wasn't a little children's book, no matter how popular.  He wanted to be appreciated for his novels.  The writers of the film, Frank Cottrell Boyce and Simon Vaughan, drafted for us a man torn completely in half, fighting what he wanted to and what he had become.  He wanted to make a prolific statement against war.  Milne shouts that he is, 'tired of making people laugh… he wants to make them see.'  Once Pooh entered his life, however, that was all over.
What seemed so tragic is that Alan Milne, Domhnall Gleeson, (About Time, Calvary, The Revenant, American Made) and his wife Daphne, played ever so chillingly by Margot Robbie (The Wolf of Wall Street, Suicide Squad) had grown to enjoy a particular lifestyle that they didn't want to leave behind.  Having a child, Christopher Robin (Tilston) did get in the way of partying with friends, especially for Daphne.  They hire a nanny right away named Olive, played rather warmly by Kelly MacDonald.  I use the word warmly because for years she watches the boy grow without much love toward him coming from where it should.  If it weren't for her, he would have known almost none. 
They all move to the country, hoping to spark something inside of Alan to get him writing again and when this doesn't work, Daphne returns to London to give him time to think.  She leaves her son, as well, which seems to bother neither of them.  When at this time Olive must leave, Alan is left to look after his boy.  He's a father who loves his son but is broken and clueless about how to care for him on a day to day basis.  When this is worked out, he finds himself enjoying time with the child.  They walk through the giant wooded area that is their property and make up stories about animals in the wild.  This is the inspiration of the world of Pooh.  Alan sees the book come to life and gets his illustrator to come out and begin sketching.  The creativity on director Simon Curtis' (My Week with Marilyn) part to include the real boy turning into sketches is magnificent.
Daphne returns, the book is published and Christopher Robin becomes a sideshow.  His parents allow him to be pranced around like a horse in a circus for any and everybody who wants to photograph, meet or speak to the child.  Olive is worried about his popularity, so is Alan but not for the reason one would think.  He didn't want to write some story that made his child successful; the star of the show.  He wanted the attention.  The boy always seemed to get in the way of his desires and ambitions.  And though he loved writing, he didn't much like having written books that stole his own dreams. 
Tilston is a cherub-faced, darling little boy with huge dimples in his cheeks and a cute haircut that frames his face.  His voice and accent are incredibly pleasant and sweet, so much so that you'll find nothing else interesting to watch if he's on screen.  He was absolutely adorable which makes you angry for how this boy is treated. 
My final thoughts are, Gleeson walks around half dead which brings the pacing down a bit but the boy and that face more than makes up for it.  The illustrations are striking, the acting is well done and the story itself, one I was so shocked to learn, make this a compelling film for you to add to your weekend theatre visit. 
Anyway, I haven't told you the ending of what ultimately happens to the family.  I will warn that the film does take some liberties with the truth.  However, stay for the end to see real pictures and some postscript that gives you a little bit of extra detail.
A pact to lose your virginity at prom?!?! "Blockers" – RED BAND TRAILER
Universal Pictures' BLOCKERS is in theaters this April
When three parents stumble upon their daughters' pact to lose their virginity at prom, they launch a covert one-night operation to stop the teens from sealing the deal.  Leslie Mann (The Other Woman, This Is 40), Ike Barinholtz (Neighbors, Suicide Squad) and John Cena (Trainwreck, Sisters) star in Blockers, the directorial debut of Kay Cannon (writer of the Pitch Perfect series).
The comedy is produced by Seth Rogen, Evan Goldberg and James Weaver, under their Point Grey Pictures banner (Neighbors, This Is the End), alongside Jon Hurwitz & Hayden Schlossberg (Harold & Kumar series) and DMG Entertainment's Chris Fenton (47 Ronin).
Good Universe's Nathan Kahane and Joseph Drake (Don't Breathe, Juno) executive produce with Chris Cowles (Collide) of DMG and Josh Fagen, Dave Stassen and Jonathan McCoy.
The film is written by brothers Brian & Jim Kehoe, Hurwitz & Schlossberg and Eben Russell.
Genre: Comedy
Cast: Leslie Mann, Ike Barinholtz, John Cena, Kathryn Newton, Geraldine Indira Viswanathan, Gideon Adlan
Directed by: Kay Cannon
Writers: Brian Kehoe & Jim Kehoe, Jon Hurwitz & Hayden Schlossberg, Eben Russell
Produced by: Seth Rogen, Evan Goldberg, James Weaver, Jon Hurwitz, Hayden Schlossberg, Chris Fenton
Executive Producers: Nathan Kahane, Joseph Drake, Josh Fagen, Chris Cowles, Dave Stassen, Jonathan McCoy
BLOCKERS – In Theaters April 6, 2018
Official Website | Facebook | Twitter | Instagram | #BlockersMovie
Here comes the Teen Titan GO! Animated Feature!


WILL ARNETT AND KRISTEN BELL JOIN VOICE CAST OF
WARNER BROS. PICTURES' NEW ANIMATED FEATURE
"TEEN TITANS GO! TO THE MOVIES"
Stellar series stars Greg Cipes, Scott Menville, Khary Payton, Tara Strong and Hynden Walch are joined by Arnett and Bell to bring "Teen Titans GO!" to the big screen
BURBANK, CA, October 9, 2017 – Warner Bros. Pictures announced today that Will Arnett ("The LEGO® Batman Movie") and Kristen Bell ("Frozen") will lend their voices to the first-ever big-screen version of DC Entertainment's animated TV series "Teen Titans GO!"—the aptly titled "Teen Titans GO! to the Movies."
The animated feature will also star Greg Cipes (TV's "Teenage Mutant Ninja Turtles") as Beast Boy, Scott Menville (TV's "Spider-Man") as Robin, Khary Payton ("The Walking Dead") as Cyborg, Tara Strong (the "My Little Pony" franchise) as Raven, and Hynden Walch (TV's "Adventure Time with Finn & Jake") as Starfire.  In the film, they reprise their roles from the Cartoon Network series, which follows the crimefighting adventures and antics of the young Super Hero roommates.
The film will be directed by Aaron Horvath and Peter Rida Michail, from a screenplay by Michael Jelenic and Horvath, based on characters from DC.  Michail, Will Arnett and Peggy Regan are producing, with Sam Register, Jelenic and Horvath serving as executive producers.  Apart from Arnett, all are "Teen Titans GO!" series contributors.
No stranger to voice acting or superheroes, Arnett played the title role in this year's hit animated Super Hero feature "The LEGO Batman Movie," after creating the character in the wildly popular "The LEGO Movie."  He also voices the lead in the fan favorite Netflix series "BoJack Horseman."
Bell starred as the voice of Anna in one of the most successful animated films of all time, "Frozen," and has since lent her voice to the hit "Zootopia."  She can also be heard alongside Arnett in an episode of "BoJack Horseman."
            Set to release on July 27, 2018, "Teen Titans GO! to the Movies" will be distributed worldwide by Warner Bros. Pictures, a Warner Bros. Entertainment Company.
J.K. Rowling alert! CASTING CONTINUES ON THE NEW "FANTASTIC BEASTS"
CASTING CONTINUES ON THE NEW "FANTASTIC BEASTS"
ADVENTURE SET IN J.K. ROWLING'S WIZARDING WORLD

Actors Join the Ensemble Led by Eddie Redmayne,
Katherine Waterston, Dan Fogler, Alison Sudol, Jude Law and Johnny Depp
           
BURBANK, CA – October 2017 – Additions have been made to the cast of the all-new adventure set in J.K. Rowling's Wizarding World, the second of five feature films in the series that began with "Fantastic Beasts and Where to Find Them."  The film, which is currently in production, is being directed by David Yates.
            Among the actors who have joined the international ensemble cast are: Carmen Ejogo, returning to the role of Seraphina Picquery; Wolf Roth as Spielman; Victoria Yeates as Bunty; Derek Riddell as Torquil Travers; Poppy Corby-Tuech as Rosier; Cornell S. John as Arnold Guzman; and Brontis Jodorowsky as Nicolas Flamel.  Fiona Glascott and Jessica Williams have also been cast in roles to be revealed.
Reprising their roles from the worldwide hit "Fantastic Beasts and Where to Find Them" are Oscar winner Eddie Redmayne ("The Theory of Everything"), who stars as wizarding world magizoologist Newt Scamander; Katherine Waterston as Auror Tina Goldstein; Dan Fogler as No-Maj Jacob Kowalski; Alison Sudol as Queenie Goldstein; and Ezra Miller as Credence.  Oscar nominee Johnny Depp (the "Pirates of the Caribbean" movies, "Finding Neverland") returns as the powerful Dark wizard Gellert Grindelwald, and Oscar nominee Jude Law ("The Talented Mr. Ripley," "Cold Mountain") portrays Hogwarts professor Albus Dumbledore. 
Rounding out the main cast are Zoë Kravitz as Leta Lestrange; Callum Turner as Theseus Scamander; Claudia Kim as a woman in a wizarding circus; William Nadylam as Yusuf Kama; Ingvar Sigurdsson as Grimmson; Ólafur Darri Ólafsson as Skender; and Kevin Guthrie as Abernathy.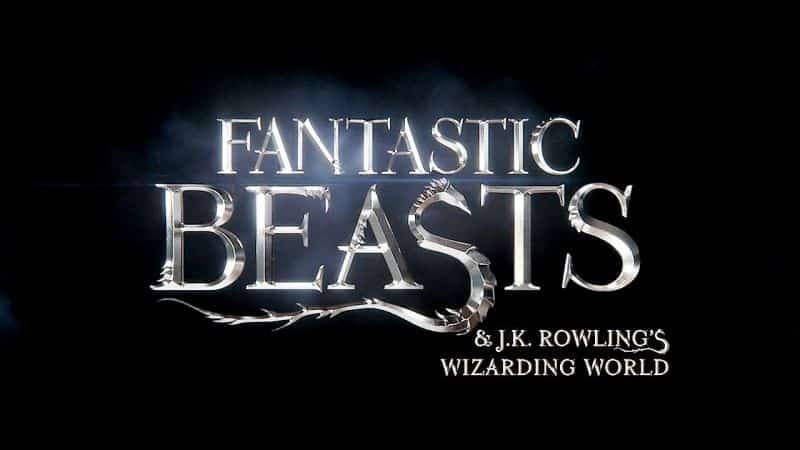 J.K. Rowling wrote the screenplay for the film, which opens in 1927, a few months after Newt helped to unveil and capture the infamous Dark wizard Gellert Grindelwald.  However, as he promised he would, Grindelwald has made a dramatic escape and has been gathering more followers to his cause—elevating wizards above all non-magical beings.  The only one who might be able to stop him is the wizard he once called his dearest friend, Albus Dumbledore.  But Dumbledore will need help from the wizard who had thwarted Grindelwald once before, his former student Newt Scamander.  The adventure reunites Newt with Tina, Queenie and Jacob, but his mission will also test their loyalties as they face new perils in an increasingly dangerous and divided wizarding world.
The film expands the wizarding world, moving from New York to London and on to Paris.  There are also some surprising nods to the Harry Potter stories that will delight fans of the books and film series.
David Heyman, J.K. Rowling, Steve Kloves and Lionel Wigram are producing the film, with Tim Lewis, Neil Blair, Rick Senat and Danny Cohen serving as executive producers.
Collaborating with Yates behind the scenes are: Oscar-winning director of photography Philippe Rousselot ("A River Runs Through It"); three-time Oscar-winning production designer Stuart Craig ("The English Patient," "Dangerous Liaisons," "Gandhi," the "Harry Potter" films), three-time BAFTA Award-winning editor Mark Day (the last four "Harry Potter" films, "State of Play"), four-time Oscar-winning costume designer Colleen Atwood ("Fantastic Beasts and Where to Find Them," "Chicago," "Memoirs of a Geisha," "Alice in Wonderland"), Oscar-winning visual effects supervisor Tim Burke ("Gladiator," the "Harry Potter" films), and Oscar-nominated visual effects supervisor Christian Manz ("Harry Potter and the Deathly Hallows – Part 1").
The new adventure is being filmed at Warner Bros. Studios Leavesden, which has been the cinematic home of the Wizarding World since the first "Harry Potter" film.
Slated for release on November 16, 2018, the film will be distributed worldwide by Warner Bros. Pictures, a Warner Bros. Entertainment Company.